Working Principle of WildStud™ Maca Energy Coffee
WildStud™ Coffee can dramatically improve your sexual performance since it contains a combination of ten highly potent natural erection supplements precursors, aphrodisiacs, and libido enhancers that work together to accumulate in your body and boost your libido rapidly.

The constituents directly target levels of nitric oxide, which in turn helps to relax the corpus cavernous's smooth muscle tissue, which comprises two long cylindrical tubes in the penis and its associated arterioles. This results in an adequate increase in the amount of blood that flows to the penis. This ends in producing erections that are visibly more powerful.

It consists of several powerful aphrodisiacs and potent testosterone. In addition to the many other observable advantages in sexual health and function, they are well-known for providing men with a significant increase in their sexual desire.

In conclusion, WildStud™ not only contains substances that improve erections and control ejaculation, but it also induces energy into the body, which gives greater physical strength and enables sexual activity to continue for a more extended period.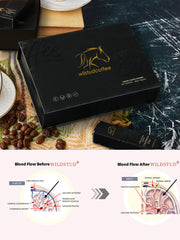 WildStud™ Maca Energy Coffee in the very first clinical research study conducted, was evaluated for a total of 84 days on 75 actual human participants and not lab rats.
After taking WildStud™ Maca Energy Coffee, 96.5% of consumers reported a positive impact on their body in which::

● 58.9% Gain in the Capability to Penetrate Their Spouse

● 47.3% Growth in Overall Sex Drive and Passion

● 71.2% Increase in Sexual and Intercourse Satisfaction

● 62.5% Boost in the Power to Hold an Erection

● 23.4% Growth in the Frequency and Rate of Orgasms

● 61.9% Increase in General Sexual Desire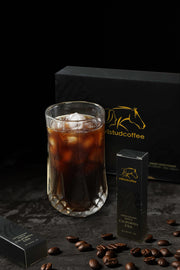 Choose Wildstud for ED Solutions
At Wildstud, we're committed to supporting your sexual well-being. That's why 10% of every purchase goes towards the research and development of effective erectile dysfunction (ED) products.
By choosing Wildstud, you're not just investing in your own sexual health, but also contributing to the advancement of innovative solutions for ED. With our focus on research, we're dedicated to creating safe and reliable products that can help men regain their confidence and enhance their intimate experiences.
With transparency and integrity at our core, Wildstud channels a significant portion of sales revenue directly into ED research and development. By supporting us, you're making a direct impact on the development of breakthrough solutions for this common concern.
Choose Wildstud and join the movement to address ED challenges. Trust us to provide high-quality products and make a difference in the lives of men worldwide.
Experience the difference with Wildstud as we redefine what it means to thrive in the bedroom. Together, we can unlock sexual confidence and create a brighter future for ED solutions.
Wildstud does exactly what it says, has improved my sex lift no end, and makes me feel like a man again!
Wildstud has changed my love life! My confidence is at an all-time high.
I bought Wildstud Coffee because I wanted to get stronger in bed with my partner and get a rock-hard erection. Much easier and less embarrassing than getting ED drugs.
I recommend wildstud 500%. Its function with other products you used is unmatched. After taking the pill you already have results in 30 min. It is wonderful!!!
Amazing product! ; no headaches or side effects. I will purchase the product again in the future.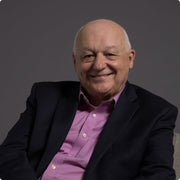 Dr. William Cohan, PhD
Chair in Urology at the University of Minnesota Medical School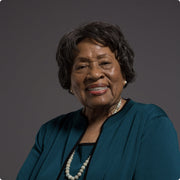 Dr. Joycelyn Elders, MD
U.S. Surgeon General, the first African American Surgeon General of the United States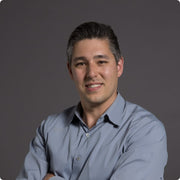 Dr. Jason Smith, MD
Co-Founder of WildStud Performance Lab